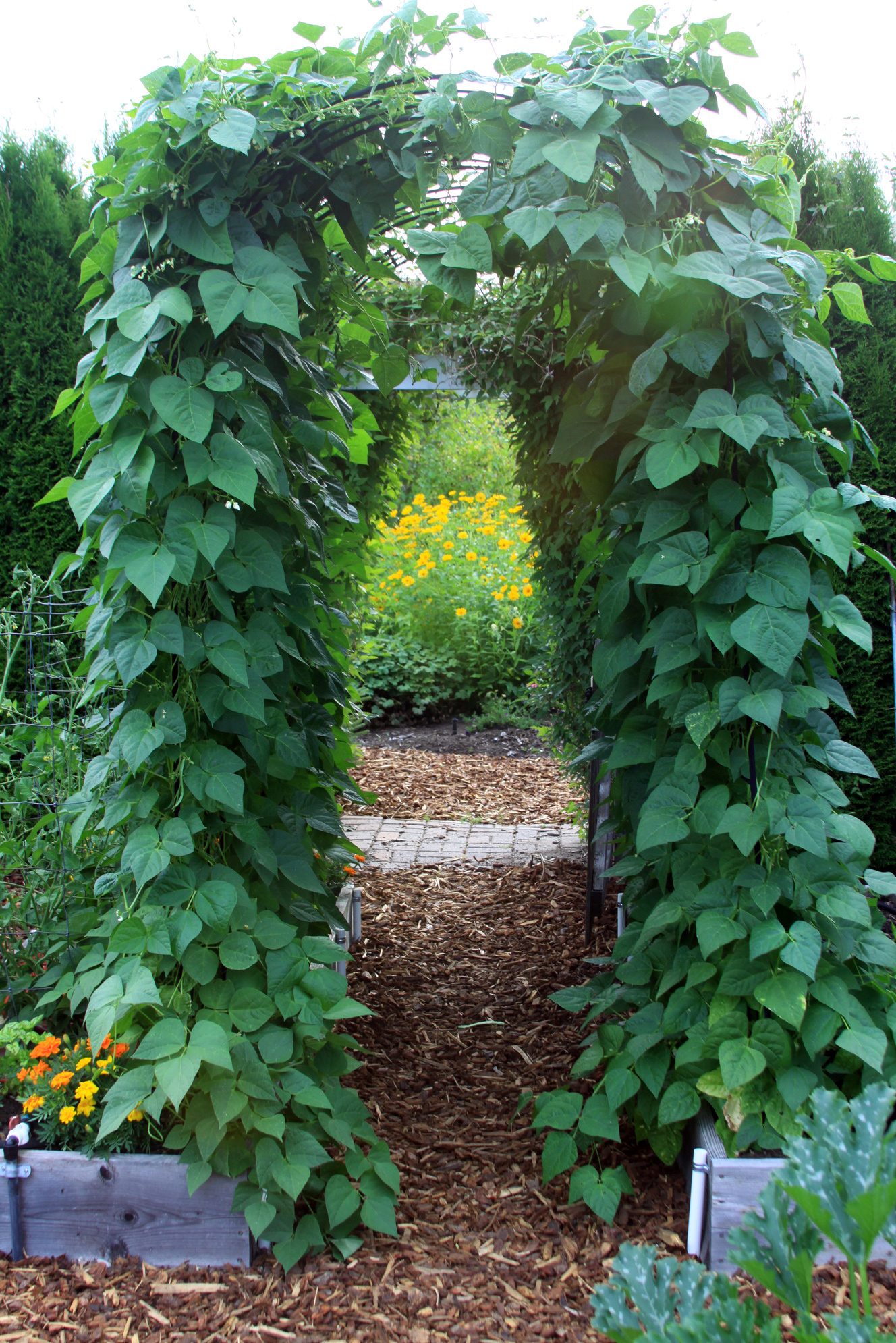 I am still harvesting green beans--a basketful every day. In the midst of all that greenery, some beans have escaped my notice and become big bean-y beans; others are young and tender. No matter. I blanch and freeze both. My sweetie insists on labeling the big beans so that when he takes a bag of beans out of the freezer, he'll know what he's getting.
Labeling our meditation object is a good practice to remind ourselves what we are doing in meditation.
Hearing. Hearing.
Or
Feeling. Feeling.
Or even
Seeing. Seeing.
Labeling is a big help in our mindfulness practice.
I'm wondering if i can be mindful enough to pick my pole beans every day.